October 2019

On 3rd October I had the chance to perform a unique show inspired by music and tales from Okinawa with 2 incredibly unique and talented artists, Mutsumi Aragaki and Yu Tamura. Our "Okinawan Avant-Garde Night" at Richmix in London was a new performance at the crossroads of music, dance and storytelling around Okinawan ancient folk songs with an experimental twist. We were delighted to see the audience interest towards this type of performance and felt the desire to bring this project forward and make it grow through further performances and encounters to spread the beauty and power of Okinawan deep culture.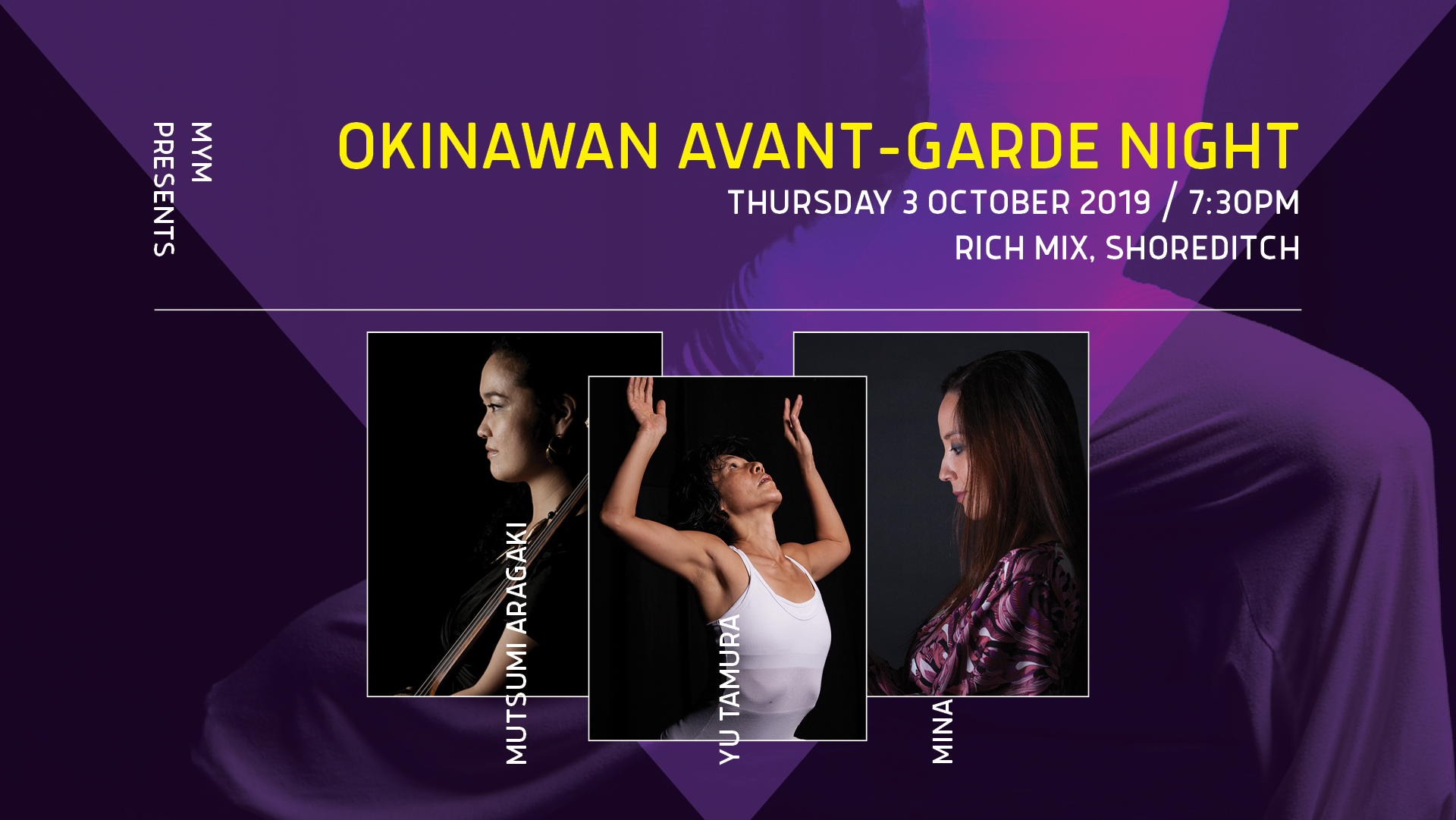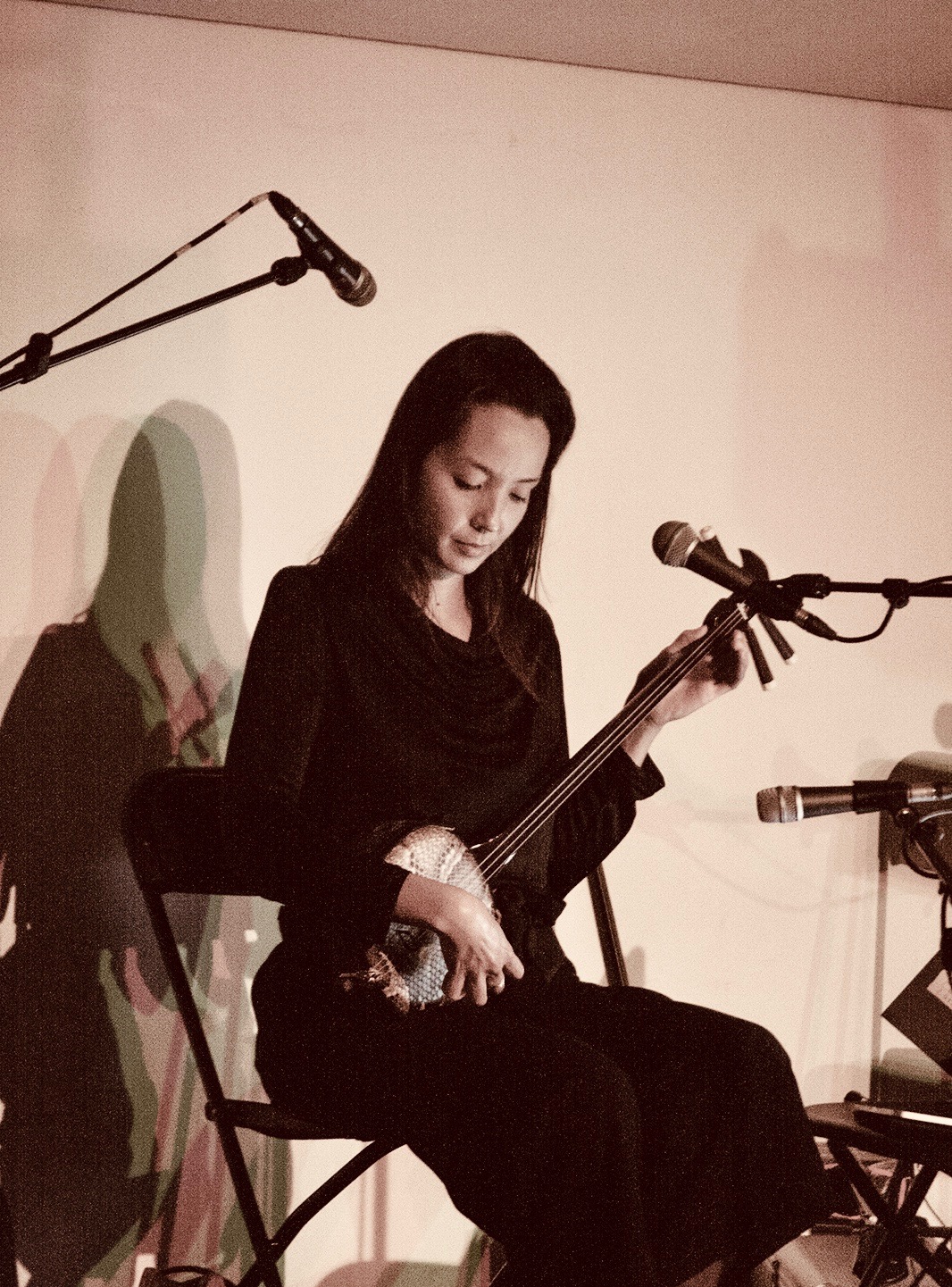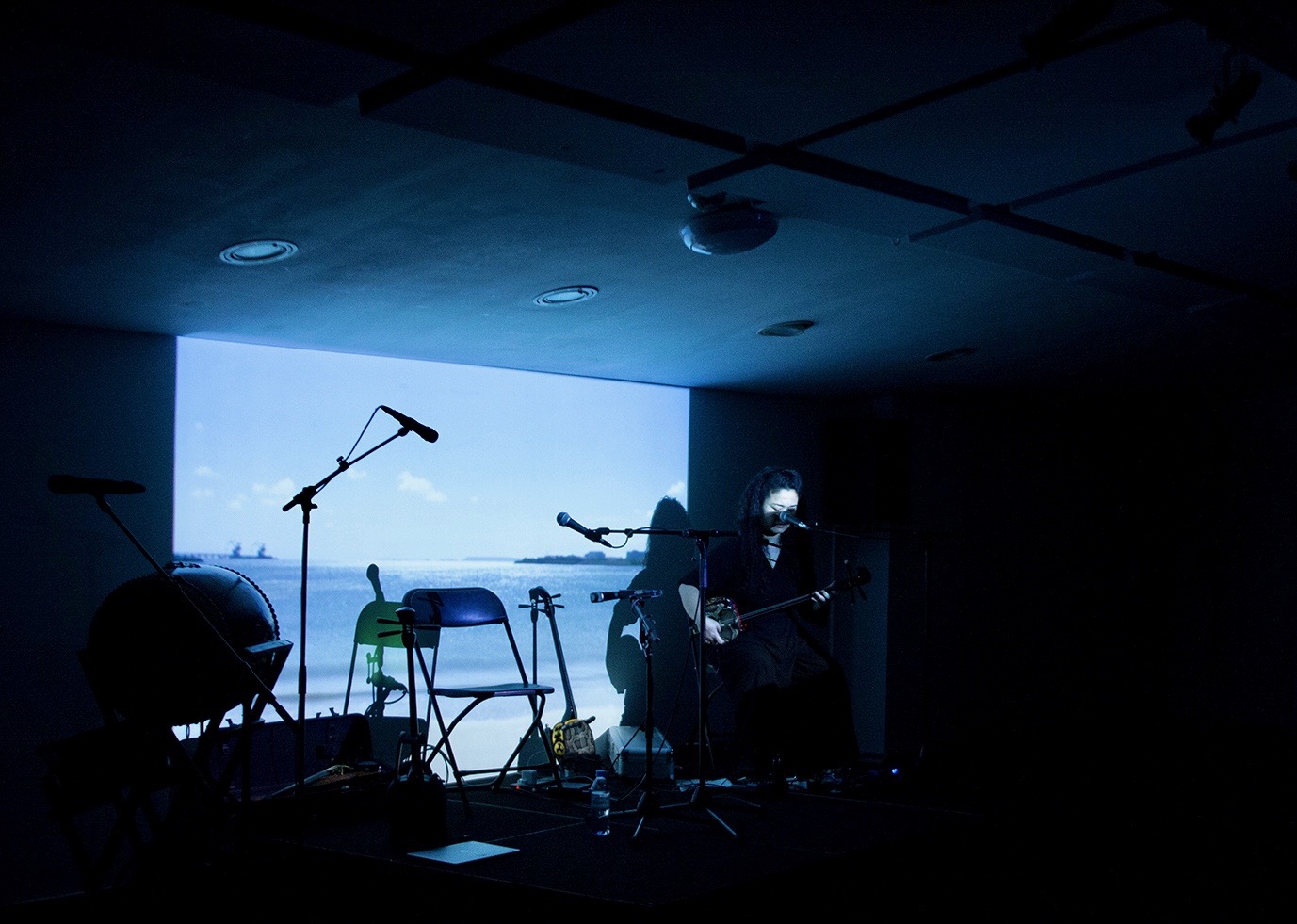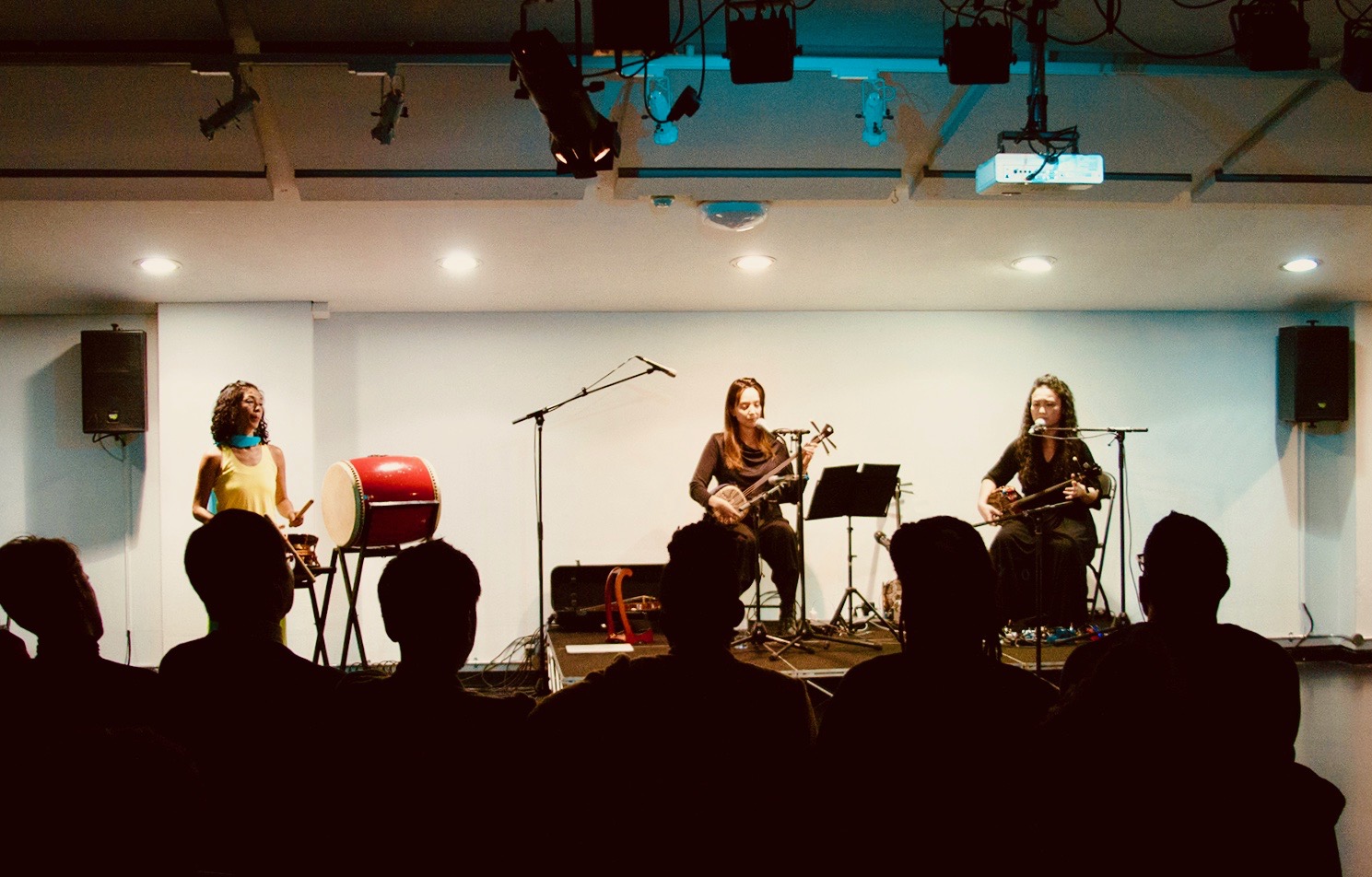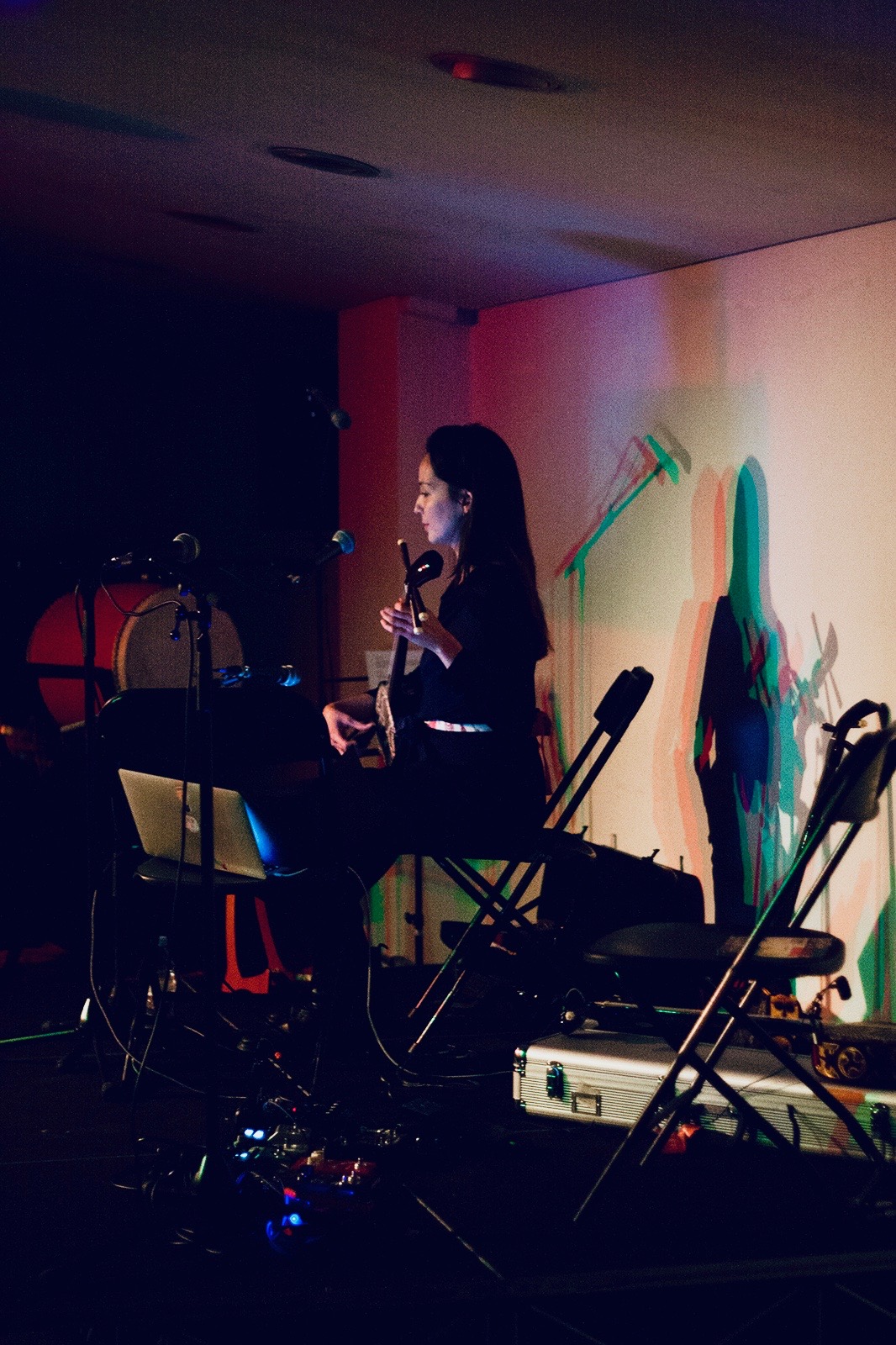 2018
Since the birth of my son, I have been rethinking the importance of music and sound in my life. Having barely no time for playing music while I was spending most of it taking care of my baby during the first year, I went to a couple of music sessions and gigs specially designed to be enjoyed by parents with their children. London is such an amazing place for finding that kind of little wonders. Amongst those sessions, I found some of them really interesting and enjoyable as a musician, as they offer a creative and contemporary alternative to the Wheels on the Bus and Twinkle, Twinkle, Little Star.
In a cozy and quiet room on the first floor of a pub in Stoke Newington, parents are invited to sit down on the floor in a circle with their babies in the middle. The leader sings simple bits of melodies and makes us repeat them a couple of times until we are confident enough to sing them by ourselves. She then starts to harmonise, adding more rythmical or expressive lines to our basic singing. Once we all get the song, she divides us in small groups and mades us sing different harmonies and rythms to gradually blend us all together. The result is surprisingly harmonious and uplifting, circulating the power of a choir and the sweetness of the voices. With a palette of songs that go from South African anthems to East European lullabies, this session really offers an alternative and fresh way of enjoying songs with our little ones.
The concept may sound hip, but these day time gigs for parents are a really good option for parents like me who miss the days when they could freely go to gigs in the evening and listen to good live sound. Led by the amazing cellist Tara Franks, these creative gigs offer the opportunity not only to listen to beautiful live music in the romantic setting of an old church together with our children, but also to discover incredibly talented emerging London artists. I was particularly mermerised by the strings performances of Balladeste and Fran & Flora.

Far, Far Away… Mozart in the Garden – Aurora Orchestra
Combining live instrumental music with storytelling, this playful session takes place in a fairy tale designed room of arts hub Kings Place. Juggling between the elegant live sounds of the flute, the cello and the harp, and the original stories introducing the instruments to young children with a multi-sensory approch, this delightful moment made our Sunday special. What a bliss to watch my son reacting and dancing to words, lights and sounds.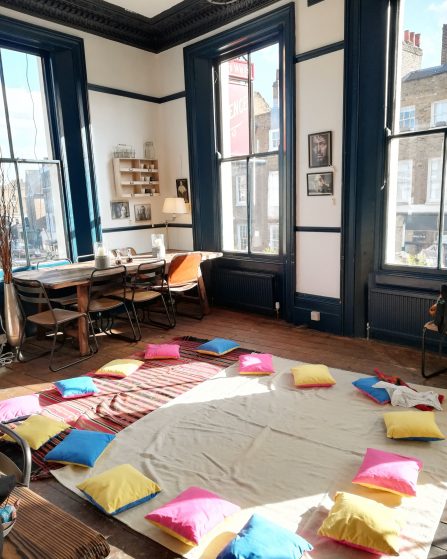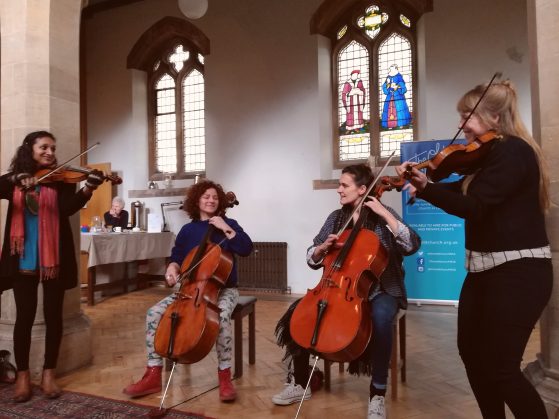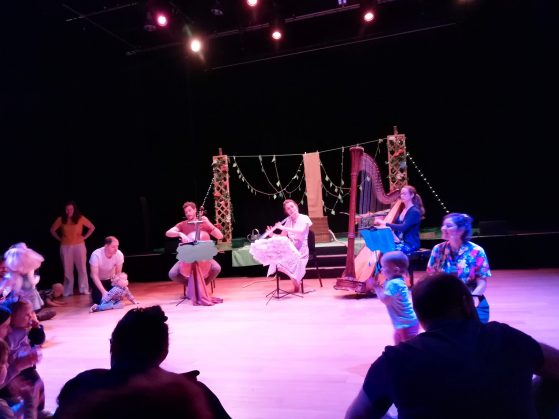 August 2017
The "Uchina Love Song" album, which was recorded in March in Okinawa, was released on 2 August by Respect Record! This beautiful double album includes 18 "solo" Okinawan love songs performed by 6 female singers including myself  + the famous ancient love songs "Nakuni〜Kaisare" which we performed all together. To celebrate this release, we all gathered from Okinawa and London to Tokyo to play a live show in a wonderful venue, the UNIT @Daikanyama on 27 August! A huge thanks to everyone who made this unique moment happen xx
Click here to have a listen!
@Daikanyama UNIT, Tokyo
July 2017
As part of a collaboration with Japanese/French clothing brand "Aoi Clothing", Sayaconcept performed several shows at Japanese culture conventions
"Japan Expo" in Paris and "Hyper Japan" in London. Thank you to all our friends who came to share this fun moment with us!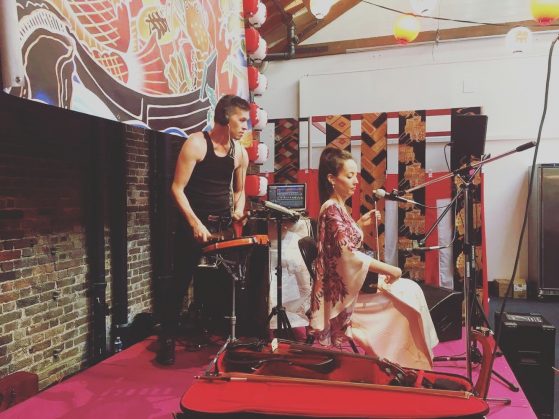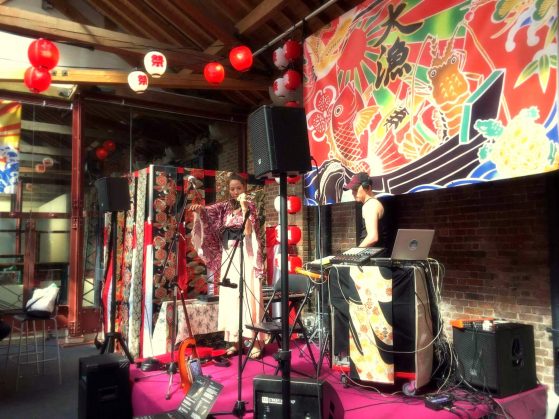 @Hyper Japan, Tobacco Dock, London
March 2017
This month I had the chance to go to Okinawa as part of a traditional songs project. Together with 5 amazing female artists, I took part in the recording of an album of "Okinawan love songs" initiated by Japanese label Respect Record. Each of us sang 3 solo songs and then we gathered all together to perform 2 songs, dividing the verses between us. This was an incredibly inspiring experience and I was lucky to meet a lot of interesting people, all connected by our passion for Okinawan music.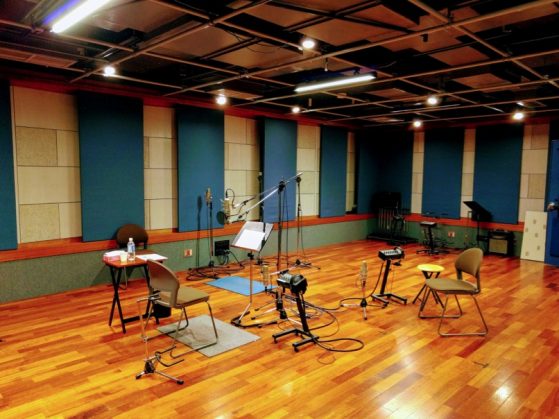 @Third Wave Studio, Koza, Okinawa